GEL POLISH/Shellac Nails or SLICK POUR latest 3wk Mani!
For over 10 years now gel polish has revolutionised the nail industry, the best product on the market without doubt in our opinion. Why? They are hard wearing, yet gently removed from the natural nail bed, protecting the natural nail from dehydration or damage. Removal is fast 10-15mins, re-application only 30 minutes, this is perfect for clients on the run.
Introducing SLICK POUR the next generation in shellac nails, for a hard wearing user this will keep your manicure perfect till your next visit. Our customers can enjoy up-to 3 weeks of a chip free manicure, but remember our nails are jewels not tools 😃
With over 200 colours to choose from, you will never be caught short with your manicure or pedicure again. Ask us today what product is right for you.



FILE and POLISH NAILS - 15 mins.




Nails are shaped and filed, OPI Nail treatment and OPI polish colour of choice applied.

$18.50

MANICURE - 30 mins.




Nails are shaped and filed, chamomile, lavender and peppermint cuticle soak, cuticles tided, Hand and Nail treatment applied, OPI polish colour of choice applied.

$37.50

SHELLAC NAILS - 45 mins.




Nails are shaped and filed, gel polish colour of choice applied to finish.

$49.00

SLICK POUR MANICURE - 1 hour.




Nails are shaped and filed, Gelish basecoat applied, gel polish colour of choice.

$63.00

SPA MANICURE - 1 hour.




This treatment includes, nails shaped, chamomile, lavender and peppermint cuticle soak followed by gentle Hand and Body exfoliating gel scrub, to deep cleanse and remove impurities, that make skin look dull and feel rough.


A light hand and arm massage using luxurious Hand and Nail treatment, to soften, tone and energise skin, restoring the skins suppleness and youthful appearance.


Coloured/French OPI polish to finish.

$63.00

DELUXE SPA MANICURE - 1 hour 15 mins.




As per Spa and Manicurex treatment but to include gel polish colour of choice for finish.

$86.50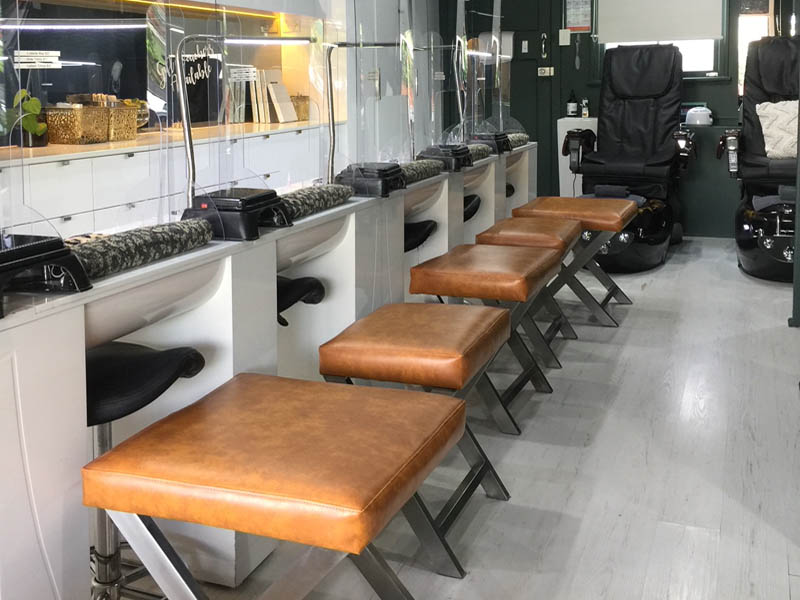 —–
New Farm Salon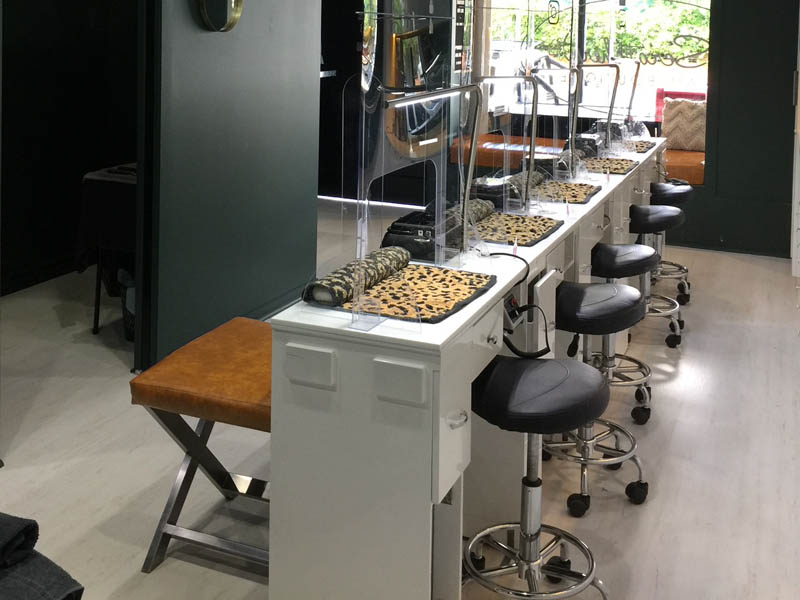 —–
Hawthorne Salon